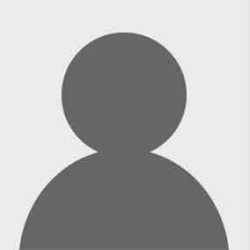 Vacant
Preventative Maintenance Manager

About
The Facilities Services Preventative Maintenance (PM) team performs periodic scheduled maintenance on the University building equipment. This team forms the evening crew for Facilities Services. While performing routine inspections, maintenance and upgrades, this PM night crew ensures for minimal campus disruption, keeping equipment operating to its optimum overnight. The team is multi-disciplinary, capable of addressing broad-based preventative needs of the campus. Headed by an Administrator, the team comprises of an Electrician, Building Service Engineer, Plumber, Facilities Worker and Custodian.
What We Do
General and preventative maintenance services include:
Replacement of air filters
Routine and scheduled maintenance
Inspection to detect and correct system failures before they occur or develop into major system deficiencies
Inspection and replacement, as necessary, of all drive belts on the air intake and air exhaust fans

This allows the air intake fans to provide sufficient fresh air into your building, and the exhaust fans to remove the stale air, providing a pleasant working environment

Replacement of all heating, ventilation and air conditioning system air intake filters

This helps ensure the air circulating is as clean as possible

Systematic inspection, adjustment, lubrication of equipment to ensure satisfactory operation
Inspection, cleaning and repairs, as needed, of the heating boilers
Inspection, repairs, as needed, and high-pressure water cleaning of the air conditioning cooling tower

The cooling tower is needed to remove heat from the air conditioning system

Inspection, oil and filter changes and repairs, as needed, of the emergency generator

The function of the emergency generator is to provide electrical power to the critical areas of your building during the occasional loss of power from our public utility provider

If your building is provided with equipment cooling water systems, central vacuum pumps or air compressors that are used in research work, these will be inspected, adjusted and/or repaired as necessary
It is our intention in the Preventative Maintenance program to correct potential problems before they occur.