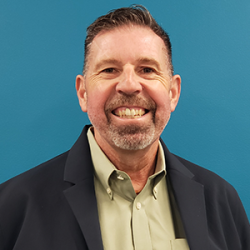 Robert Andrews
Associate Vice President, Facilities Services
Email: bobandrews@sfsu.edu
Phone: (415) 405-3835
About
Facilities Services has a dedicated Business Operations function comprised of two units: Human Resources/Organizational Development and Financial Operations. They are intended to provide financial, human resources, and customer services support for the division.
What We Do
The units are designed to provide exceptional stewardship of facilities and operations through collaborative, transparent, and effective leadership and administration. We value internal and external communication, process improvement, organizational effectiveness, transparency, customer service, expertise and quality.
Human Resources/Organizational Development
Human Resources (HR)
Facilities Services has a dedicated HR team which supports the division while serving as a liaison to SF State's central Human Resources office. We are committed to providing top quality and best HR services and assistance to all Facilities Services employees on a local level, focusing solely on Facilities Services employees and their needs.
Organizational Development
The Organizational Development unit is responsible for a variety of initiatives that facilitate the advancement of Facilities Services. Through diligent planning and researching, the Organizational Development unit develops communication materials, business processes, strategies, and programs that strive to improve the efficiency and efficacy of the department and its services to the SF State campus and housing communities.
Financial Services
The Finance team works with Facilities Services and other campus administrative divisions to provide effective leadership and guidance in the budgeting and allocation of Facilities Services' financial resources. We are committed to providing exceptional services to all our stakeholders in the campus community while maintaining sound financial decisions that support the department as part of the University's strategic priorities.
We are responsible for the preparation of the Facilities Services' budgets, monitoring of expenditures, creation and support on procurement needs and submission of quarterly reviews and budget reports to the Administration and Finance Cabinet, Budget Office and all internal Facilities Services departments.