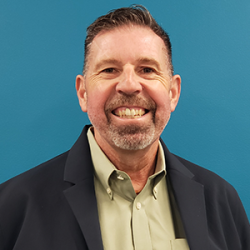 Robert Andrews
Associate Vice President, Facilities Services
Email: bobandrews@sfsu.edu
Phone: (415) 405-3835

About
The Facilities Services Customer Service Center (CSC) is the single point of contact in responding to customer requests for campus and housing facilities related services. We act as the liaison between the campus and housing community and Facilities Services. Our mission is to provide fast, efficient responses to all service requests as part of effectively serving the needs of the university students, faculty and staff.
Scope of Services
Triage calls, service requests and emails to ensure appropriate call referral/action
Dispatch trade services, as appropriate
Creation, monitoring and closure of facilities related service requests
Oversight of estimate requests for facilities work
Administer and process key and building card access requests
How to Submit an Online Service Request
There are two ways to request services:
1. Submit a service request online at SF State FacilitiesLink.
For additional information about how to submit a service request, please visit our Service Requests page.  
2. Contact our Customer Service Center (CSC) representatives. Representatives can be reached Monday - Friday from 8 a.m. to 11 p.m. and Saturday - Sunday from 9 a.m. to 11 p.m. at (415) 338-1568 or (415) 405-0579.
Emergencies
For emergencies involving life, safety and/or property damage, please immediately contact the University Police Department Dispatch at (415) 338-7200.
After Hours Services
Between the hours of 11 p.m. - 8 a.m. (Monday - Friday) or 11 p.m. - 9 a.m. (Saturday - Sunday), service requests initiated via phone are automatically routed to our business partners at University Dispatch, within the University Police Department.
If you are calling between the hours of 11 p.m. - 8 a.m. (Monday - Friday) or 11 p.m. - 9 a.m. (Saturday - Sunday), please press "0" to speak directly with the Dispatch Operator.
University Dispatch will advance priority service issues to our Facilities Services on-call staff, where appropriate.
Determine the Status of an Existing Work Order Request
You can check the status of a work order by emailing facilities@sfsu.edu. The Customer Service Coordinators will make an inquiry with the appropriate trade shop. Please note that requests are managed by priority and not date or time received.